SOMOS: Un equipo de abogados especializados en Derecho de Familia, con experiencia y saber hacer. Llevamos años asesorando y defendiendo judicialmente a miembros y asociaciones de padres y madres separados.
HACEMOS: Asesoramiento, negociación y defensa de cónyuges y padres y madres en separaciones, divorcios y cese de convivencia en parejas no casadas. Desde el punto de vista del interés de los hijos. Mediante separación y divorcio, cumplimiento de los regímenes de comunicación, convivencia y estancias, defensa en cumplimiento del pago de pensiones, reclamación de atrasos por impago de pensiones, reclamación de paternidad, reclamación de custodia monoparental y compartida, cumplimiento y respeto de la patria potestad, y regímenes de comunicación y estancias con otros parientes y allegados.
POR QUÉ ELEGIRNOS:Porque llevamos más de veinte años luchando en juzgados y tribunales de toda España para obtener la modalidad de custodia más adecuada a cada caso.
Porque conseguimos esas custodias, y conseguimos que se cumplan los regímenes de comunicación, estancias y pensiones.
Porque todo ello solo se ha podido conseguir con lo que ofrecemos: trabajo, profesionalidad, honestidad y rigor.
En Arego Abogados de Familia, somos abogados especializados y experimentados en el asesoramiento y defensa de los intereses de los progenitores y sus hijos en todo tipo de procedimientos de familia. El know-how (saber hacer) nos distingue, y nos permite abordar su asunto desde su concreta complejidad, ofreciéndole las herramientas necesarias para encontrar el éxito en la resolución de cualquier controversia. En todo momento, se le proporcionará una atención directa y personalizada. La estructura organizativa del despacho y la forma de abordar cada asunto, permite al cliente tener siempre contacto directo con el abogado director del procedimiento, de este modo se favorece la conexión abogado / cliente, que permitirá al letrado conocer con minuciosidad cada aspecto de su procedimiento. Simultáneamente, Arego Abogados de Familia, tiene siempre a su disposición, un equipo de trabajo solvente, con el que podrá contar para cualquier consulta puntual o situación de urgencia. Como abogados especialistas afrontamos cada asunto como un artesano, nuestra visión de todo el conjunto del procedimiento nos permite realizados un análisis pormenorizado de cada asunto concreto, y diseñamos una hoja de ruta para asegurarnos que el cliente tenga conocimiento de cada fase del procedimiento, y una estrategia ganadora, para garantizarnos en la medida de lo posible el resultado pretendido. Hemos representado a cientos de personas en situaciones muy complejas, encontrando siempre la forma de mejorar su situación y resolver el conflicto.
Trabajamos siempre con un presupuesto detallado, previo al inicio del procedimiento.
Abogado de divorcio en Valencia
Abogados expertos en divorcio. Años de experiencia a nuestras espaldas y gran porcentaje de casos ganados.
Abogado especializado en custodia compartida
Bufete de abogados especialistas en custodia compartida en Valencia.
Abogados de derecho de familia
Abogados especializados en derecho de familia en la ciudad de Valencia.
"Los lugares mas calientes del infierno están reservados para aquellos que en tiempos de crisis moral mantienen su neutralidad".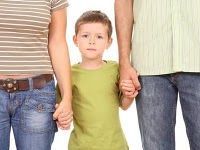 We are: a staff of lawyers specialized in Family Law, with experience and know how. For years, we've been assessing and defending in courts members and associations of separated fathers and mothers. We do: assessment, negotiation and defense of spouses, fathers and mothers in legal breakups, divorces and cease of cohabitation for non-married couples, from the personal interest and point of view of the children. Through: legal breakup and divorce, fulfillment of the communication, cohabitation and stays regime, defense of the fulfillment of the pension payment, claiming the delays by non-payment of the pension, claiming parenthood, claiming mono-parental and shared custody, fulfillment and respect of patria potestas, and communication and stays with other relatives and close people.
Why choose us: we've spent more than twenty years now, legally fighting in courts and trials of Spain to try and obtain the custody mode more adequate to each case. Because we got those custodies and we achieved that the communication, stays and pension regimes are fulfilled. Because all of that can only be achieved with what we offer: work, professionalism, honesty and strictness.   Family Lawyer, Luis Arego
Let us help:
Contacta a lawyer in Valencia, now.
«The hottest places in hell are reserved for those who in times of great moral crisis maintain their neutrality«.
Dante Alighieri (La Divine Comedy).